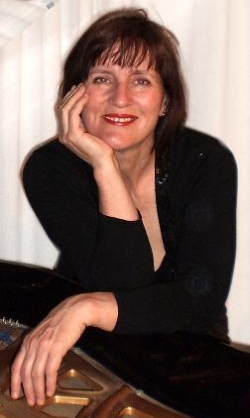 Cheers and enthusiastic applause greeted pianist Beate Toyka's (pictured) bravura performance of the ever popular piano concerto in A minor by Grieg on Saturday 7th March in the Albert Hall, Nottingham. The concert, the third in NSO's 19/20 season featured a second classical favourite, Sibelius' mighty 5th Symphony, a grand evocation of nature in all it's wonder. But to start the evening there was a tuneful, folk-inspired gem, Stenhammer's rhapsody Midvinter, based on a series of Swedish folk tunes. A super evening.
July concert cancelled Sadly, in the light of the continuing coronavirus situation, the Orchestra has taken the decision to cancel the final concert of the 19/20 season slated for Saturday 4th July, . The evening was to have featured a selection of English favourites including the Walton Viola Concerto with soloist Carmen Flores and Edward Elgar's mighty 1st Symphony. The hope now is that restrictions will have eased sufficiently for our normal concert programme to resume with the start of the 20/21 season in November. Fingers crossed.
Calling violas & double basses! We want to hear from you with a view to joining us! Grade 8 standard.
---
Mailing List! Why not keep up-to-date with future NSO programmes by joining our mailing list. Just email your contact details to list@nottinghamsymphony.org.uk