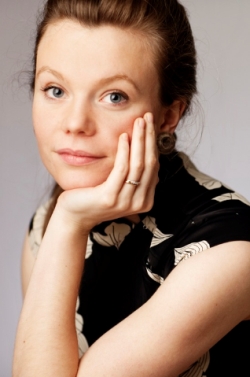 Why not join NSO on Saturday 16th November in the Albert Hall, Nottingham for the second concert of the 2019/20 season. Filling the second half is Brahms' Symphony No.2, his most cheerful and tuneful symphony, and frequently described as his 'pastoral'. In the first half we have possibly Mozart's greatest piano work, the Piano Concerto No.24 in C minor, K491. Soloist in the concerto is Nottingham's own Clare Hammond (pictured). The concert starts with Hubert Parry's Elegy to Brahms, an hommage to the composer Parry considered the greatest of the age. The music starts at 7:30pm. Tickets: Unreserved. General admission £16. Concessions £14 and £5 for under 18 and full-time students. Buy tickets online. Alternatively email tickets@nottinghamsymphony.org.uk or phone 07733 312322. Tickets will also be available on the door.
An enthusiastic audience joined NSO on Saturday 5th October for the first concert of the 19/20 season, another in the Orchestra's hugely popular classical bites series. The programme was a dazzling selection of Spanish, Mexican and Brazilian music with the opportunity to stay after for tasty Spanish themed meal. A particular highlight was NSO's thrilling performance of Danzón No.2 by Arturo Marquez, a piece that gained worldwide popularity in 2007 when the Simón Bolívar Youth Orchestra of Venezuela under Gustavo Dudamel performed it on tour. With soprano Rosemary Braddy wowing in Villa-Lobos' Bachianas Brasileiras No.5. it was a great evening.
Calling violas & double basses! We want to hear from you with a view to joining us! Grade 8 standard.
---
Mailing List! Why not keep up-to-date with future NSO programmes by joining our mailing list. Just email your contact details to list@nottinghamsymphony.org.uk