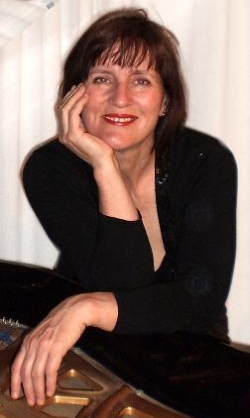 Cheers and enthusiastic applause greeted pianist Beate Toyka's (pictured) bravura performance of the ever popular piano concerto in A minor by Grieg on Saturday 7th March in the Albert Hall, Nottingham. The concert, the third in NSO's 19/20 season featured a second classical favourite, Sibelius' mighty 5th Symphony, a grand evocation of nature in all it's wonder. But to start the evening there was a tuneful, folk-inspired gem, Stenhammer's rhapsody Midvinter, based on a series of Swedish folk tunes. A super evening.
Verdi concert cancelled Sadly, the planned performance of Verdi's spectacular Requiem by Southwell Choral Society, Burton Joyce Choral Society and Ryton Chorale with NSO providing the orchestral fireworks on Saturday 16th May has been cancelled. It is hoped to reschedule for later in the year. A decision will be made on NSO's July concert after Easter.
Calling violas & double basses! We want to hear from you with a view to joining us! Grade 8 standard.
---
Mailing List! Why not keep up-to-date with future NSO programmes by joining our mailing list. Just email your contact details to list@nottinghamsymphony.org.uk