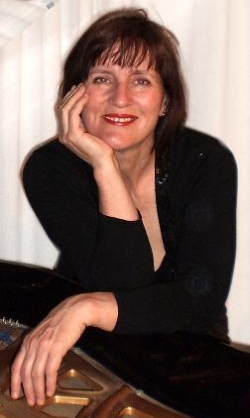 Why not join NSO on Saturday 7th March 2020 for an evening of two classical favourites and a tuneful, folk-inspired gem. Core to the evening is Sibelius' mighty 5th Symphony, a grand evocation of nature in all it's wonder. Derbyshire based Beate Toyka (pictured) will play one of the most popular of all concerti, the piano concerto in A minor by Grieg. But to start the concert there is Stenhammer's tuneful rhapsody Midvinter, based on a series of Swedish folk tunes. The music starts at 7:30pm in the Albert hall, Nottingham. Tickets: Unreserved. General admission £16. Concessions £14 and £5 for under 18 and full-time students. Email tickets@nottinghamsymphony.org.uk or phone 07733 312322. Tickets will also be available on the door.
An enthusiastic audience of almost 300 joined NSO on Saturday 16th November in the Albert Hall, Nottingham for the second concert of the 2019/20 season. Filling the second half was Brahms' Symphony No.2, his most cheerful and tuneful symphony and frequently described as his 'Pastoral'. In the first half was possibly Mozart's greatest piano work, the Piano Concerto No.24 in C minor, K491. Soloist in the concerto was Nottingham's own Clare Hammond. The concert started with Hubert Parry's Elegy to Brahms, an hommage to the composer Parry considered the greatest of the age.
Calling violas & double basses! We want to hear from you with a view to joining us! Grade 8 standard.
---
Mailing List! Why not keep up-to-date with future NSO programmes by joining our mailing list. Just email your contact details to list@nottinghamsymphony.org.uk