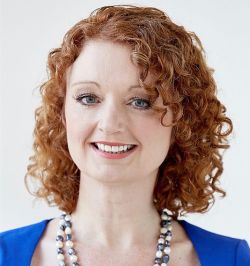 Next Concert - American classics and film favourites Why not join Nottingham Symphony Orchestra on Sunday 12th May at 4pm for the latest in its popular series of Classical Bites concerts, a family friendly extravaganza of American classics and film favourites. The programme will include Copland's Fanfare for the Common Man, the Barber Adagio for Strings, Bernstein's On the Town, plus film themes from Schindler's List, The Big Country, Robin Hood: Prince of Thieves, Back to the Future, Captain America, The Incredibles and more. The event will be hosted by Frances Finn of BBC Radio Nottingham. With violin prodigy, 13-year old Aminata Kanneh-Mason, as featured soloist, and the Orchestra under the baton of guest conductor Keiron Anderson, it should be a fantastic event. Plus, there's the opportunity to stay on after for an American themed meal. Full details are available on the Next Concert page. Buy tickets online. Alternatively email tickets@nottinghamsymphony.org.uk or phone 07733 312322. Tickets will also be available on the door.
Concert Triumph! An enthusiastic audience of over 400 joined Nottingham Symphony Orchestra on Saturday 2nd March for an evening of classics with a fairy tale twist. Central to the programme was Rimsky-Korsakov's dazzling and evocative symphonic suite Scheherazade, based on One Thousand and One Nights, a collection of Middle Eastern folk stories. This piece is a showcase for the Orchestra's section principals. There were fine performances all round, but particular mention should go to the Orchestra leader, Tim Boswell, for his virtuosic playing of the Scheherazade theme that recurs throughout the score. Alongside the Rimsky-Korsakov were the ever popular Hansel & Gretel Overture by Humperdinck, Dukas' Sorcerer's Apprentice, and the lesser known but beautiful Pohádka (A Fairy Tale) by Suk. A thrilling night. (To read some notes on the programme click here.)
Calling violas & double basses! We want to hear from you with a view to joining us! Grade 8 standard.
---
Mailing List! Why not keep up-to-date with future NSO programmes by joining our mailing list. Just email your contact details to list@nottinghamsymphony.org.uk